57 experts representing UN and public and private organizations met in Finland to exchange good practice and share expertise on delivering quality technical and vocational education to vulnerable populations, including contexts of forced displacement.
The roundtable and expert forum "TVET for Impact" was co-organized 30-31 October by Omnia Education Partnerships (OEP), Finn Church Aid (FCA), UNHCR and UNITAR and was hosted by Omnia, the Joint Authority of Education in the Espoo Region and the Ministry of Education and Culture of Finland.
After opening speeches by Omnia, UNITAR, UNHCR and the Ministry for Foreign Affairs of Finland, participants moved on to a learning café where they had facilitated discussion on three central topics:
1) Fostering employment and entrepreneurship through skills development
2) Developing ecosystems: flexible TVET and models of public-private cooperation including contexts of forced displacement
3) Innovation and digital technologies
Conclusions on each theme were presented at the event.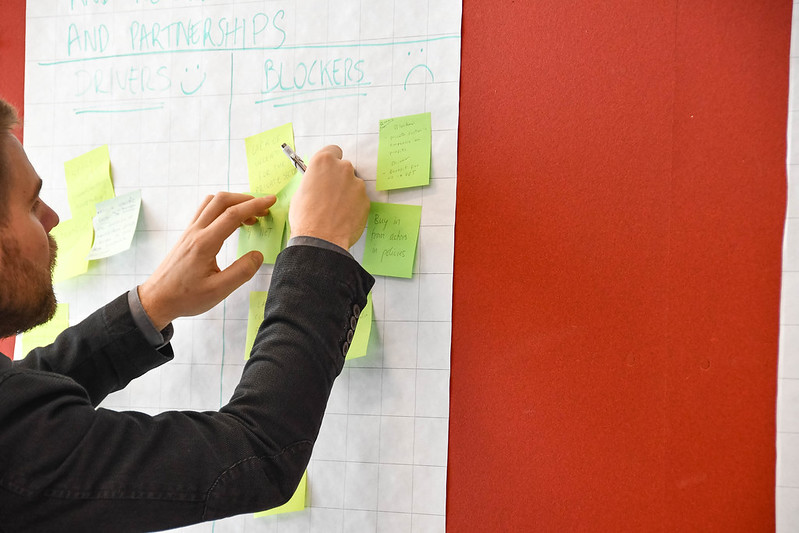 Second day of the expert meeting was organized at the House of the Estates in Helsinki and opened by the Minister of Education of Finland, Li Andersson.
Watch opening speech
Collaboration between international organization and national systems, TVET as a path to livelihood and the future on TVET were discussed in three panels on the second day.
Watch live recording of panels
Participants also voted on TVET related questions and actions: partnerships, the image of TVET, relevant ICT skills, access to quality TVET. See results of voting.
Read more about the outcomes of the event at TVET for Impact website.